The meta sudans was an ancient Roman fountain outside the Colosseum.  It was demolished, atypically, by Mussolini in 1936 as part of his improvements to Roman road transport.  By then it was in a sad state.
Two marvellous photos have been found by @ste_trombetti[1] on Twitter in a volume of photographs taken in 1860 by Altobelli and Molins[2], and now online at the Bibliotheque Nationale Francais (here).  Here they are.  The first from here: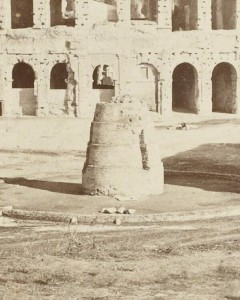 And from the other side, excerpted from here: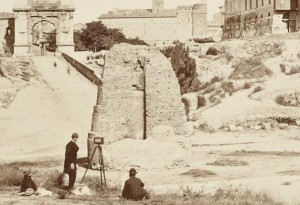 Wonderful!
[2]Recueil. Vues de Rome, reproductions d'œuvres d'art et types romains.↩