Google Street View has rolled out across the UK.  I've just found a curious inconsistency between the Street View images and the Satellite maps.  Here is King Edward VI School (as was) in Stafford, originally founded as a grammar school, and the satellite shows the school, and to the left, the school playing fields, surrounded by mature trees.
But the road and the item in the middle of the playing fields tells the story: "Tesco Stores".  Looking on Street View down that road, across the playing fields, I see this: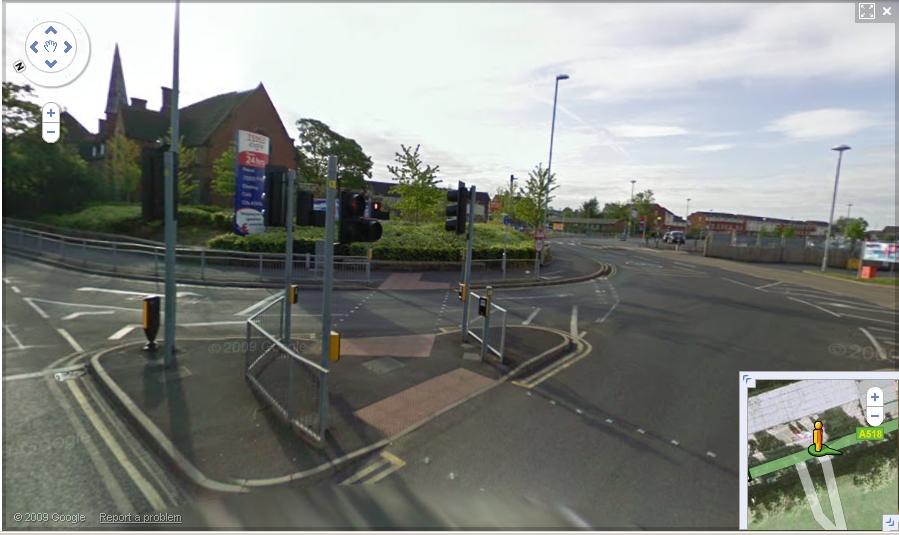 The local authority has sold the playing fields to the supermarket developer, leaving the Gothic school perched incongruously on the corner.  
But … Google has recorded this piece of history.