Antiochus of Commagene built a strange, syncretistic temple on the hill at Nemrud Dag, in which he depicted various Greek and Persian gods as identical.  Since one of the latter was Mithra, the monument appears in Vermaseren's corpus of Mithraic monuments, under the impression that Persian Mithra is the same as Roman Mithras (which it isn't).
Including this data in my new site is not a high priority, but I have just added an entry for CIMRM 28, the first entry for Nemrud Dag.  Why?  Because of this gorgeous image of the site, which I found on Flickr here.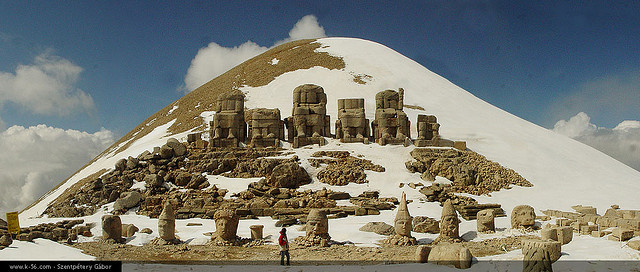 I only wish there was a larger photo available!