I've been reading a guide-book to Naples and the Amalfi coast today, and I was struck by a photograph of the grotto of the Cumaean sybil, probably the most famous pagan prophetess of Roman Italy.  This, it seems, was only discovered in the 1920's. 
I can't find anything as evocative of Captain Kirk as the image in the book, but did find this one online: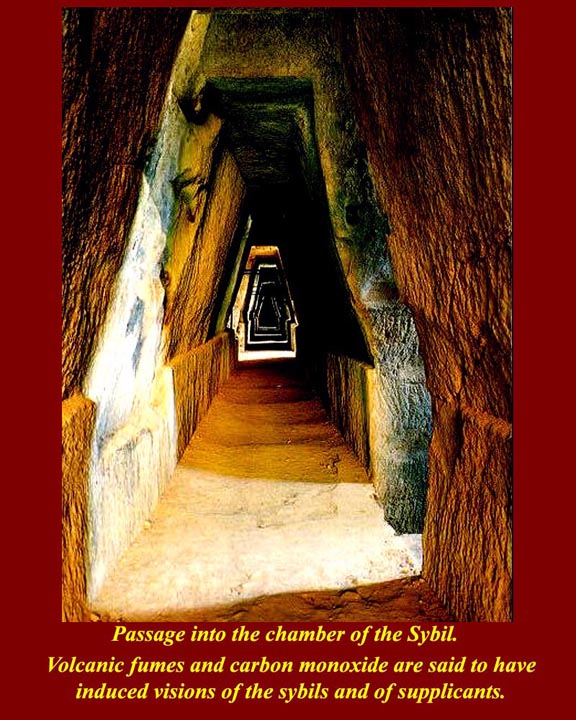 I've never really paid attention to the Sybilline literature, which includes some prophecies of Christ.  I understand that it has probably been tampered with both by Jewish and Christian interpolators.  It would be interesting to see the manuscript tradition of the text, and what copies it exists in.
But… ancient magical stuff is always faintly disgusting, isn't it?  I recall getting a translation of the Hermetic corpus — the books supposedly by Hermes Trismegistus — while I was on holiday in Egypt, in Aboudi's bookshop in Luxor, and feeling that it was rather creepy stuff.  It's a real element in the ancient world; but not necessarily one that deserved to live, while so much perished.