This collection of old photos includes this 1850 image of some large slabs of masonry from the temple in the Giardini Colonna:
On this site I find another drawing: "Il Tempio del Sole e il Palazzo del Quirinale, 1616." by Aloisio Giovannoli: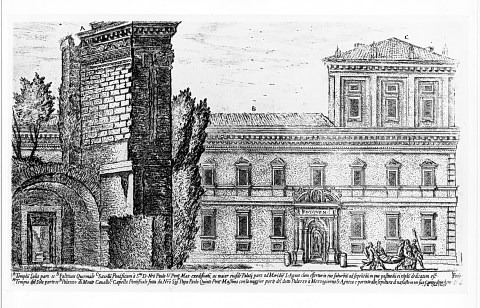 Sadly the image is too small for me to even read the writing at the bottom. The view is looking towards the brand new Palazzo di Quirinale, completed in 1616.
A bunch of images of fragments from the temple, taken in 1910, are here.  None are especially interesting.